PRODUCT DETAILS
Tactical Backpack featuring 16 individual inner and outer compartments, a roomy main storage area, a hydration pocket, padded laptop compartment, large sunglass pouch compartment, and a CCW.

Conceal Carry Weapon compartment.

Adjustable:side strap/shoulder strap/waist belt/chest strap.

Full zipper with the bag, it's easy to use.

Ergonomic padded cushion design at back with breathable frame and padded mesh to reduce heavy pressure on your body.

A concealed compartment at back, you can put some valuable items or bulletproof plate in it.

At the very top under the handle has a hole for drinking tube or earphone cable, can be held the water.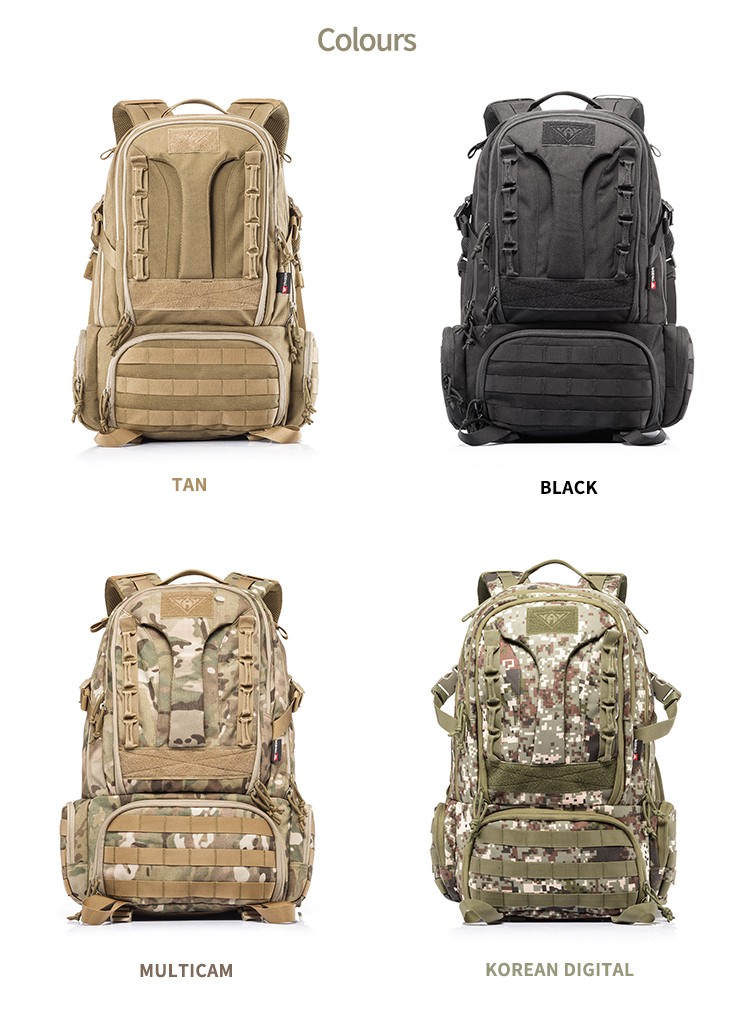 WHY CHOOSE US?
▲ Yakeda is a professional manufacturer and exporter that focus on the development and production of military, tactical, and outdoor travel products. Established in 2006,More than 16 years of experience in the industry of tactical equipments.
▲ "Quality First and Customer First" is our business philosophy. After years of efforts and development, Yakeda has gained a global sales network throughout the Middle East, Europe, USA etc.
▲YAKEDA continues to introduce innovative products and services specific to Government, Military and Law Enforcement customers. We sincerely look forward to your visit and cooperation!
FAQ
1. What is the point of a tactical backpack?
The primary purpose of a tactical backpack is to store your gear and make it easier to carry. Just as important, however, is how you get to your gear. There are many access and opening styles a tactical backpack might have.
2. What goes in a 3-day assault pack?
The Light Assault Pack

Extra ammunition.

Batteries.

Communication gear.

Emergency shelter (poncho, cordage, etc.)

Tools.

Cordage.

Extra water.

Cleaning kit & lube.
3. Are military backpacks good?
That's where tactical military backpacks come in handy. These are durable and heavier than other types of backpacks. Manufacturers usually use reinforced and high-density polyester or tear and abrasion-resistant nylon material. These can withstand abuse and have padding to provide additional protection to your gear.