DIRECTION:
Modular design:

Multi-function belts

for police have a modular design that allows for the attachment of various pouches, holsters, and other accessories.
Padded lining:The belt have a padded lining that provides additional comfort and support for the wearer, especially during long periods of use.
Compatibility with accessories:These belts are designed to be compatible with a variety of accessories, such as handcuffs, batons, radios, and other gear. This allows officers to carry everything they need in one convenient and accessible location.
Versatile attachment points:Multi-function belts for outdoor enthusiasts have a variety of attachment points that allow for the secure attachment of gear such as water bottles, flashlights, or GPS units. This can be especially useful for hikers or campers who need to carry multiple items on their person.
Durable construction:Multi-function belts designed for outdoor use are typically made from durable materials(nylon or heavy-duty polyester), which are both abrasion and water-resistant.The belt can be used to a certain extent for inclement weather and frequent use.
Comfortable fit:A comfortable fit is essential when wearing a belt for extended periods of time. Multi-function belts designed for policeman use feature padded or mesh-lined interiors, which provide added comfort and reduce irritation or chafing.
Secured pockets and compartments:To keep gear and supplies organized and secure, multi-function belts for outdoor enthusiasts often have zippered or Velcro-secured pockets and compartments for storage. This allows users to keep their items within reach and well-organized.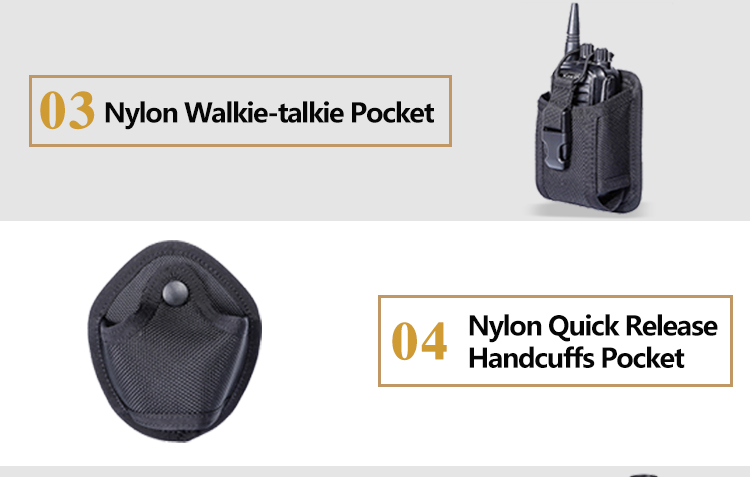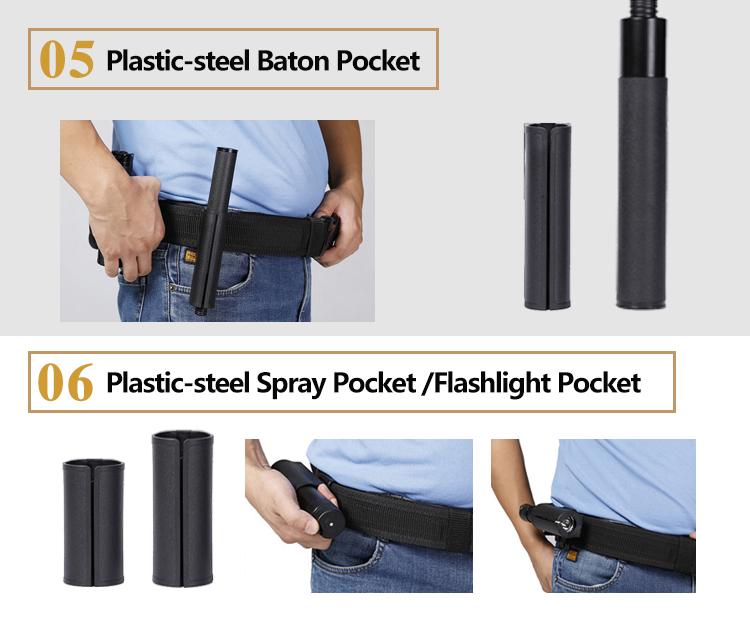 WHY CHOOSE US?
▲ Yakeda is a professional manufacturer and exporter that focus on the development and production of military, tactical, and outdoor travel products. Established in 2006,More than 16 years of experience in the industry of tactical equipments.
▲ "Quality First and Customer First" is our business philosophy. After years of efforts and development, Yakeda has gained a global sales network throughout the Middle East, Europe, USA etc.
▲YAKEDA continues to introduce innovative products and services specific to Government, Military and Law Enforcement customers.
1. Business Type?
Manufacture located in China, Myanmar.
2. What are your main products?
We are professional in manufacturing the tactical gears, such as tactical bag, holster, slings accessory, tactical uniform, tactical vest, boots, tactical backpacks, outdoor cap, tent, elbow pad & knee pad etc. related with the tactical products.