PRODUCT INTRODUCTION
The perfect training army vest for combat training, field operations, shooting, hiking, camping, extreme challenges and military enthusiasts, as well as a great gift option.
PRODUCT DETAILS
SIZE:95-125cm (adjustable)
Goods stock:1000pcs
Weight: 1.5kg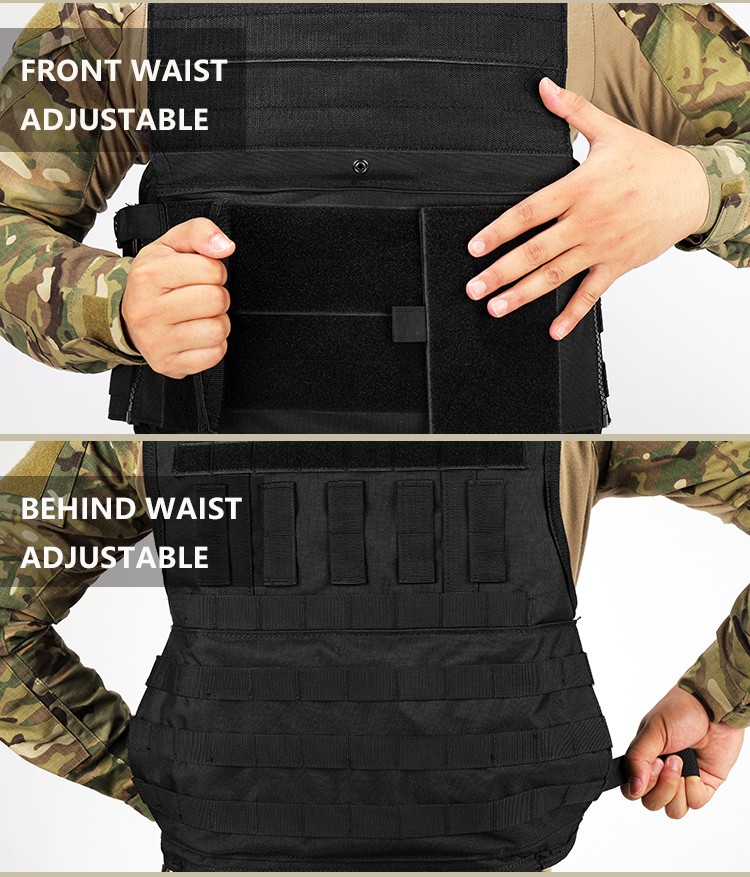 WHY CHOOSE US?
Guangzhou Yakeda Outdoor Travel Products Co., Ltd, established in 2006, is a professional manufacturer and exporter that focus on the development and production of military, tactical,and outdoor products.
Now we have 3 factories in China & Myanmar and 1 overseas warehouse in USA,with over 2000 employees,105 production lines and 16 years experience. We have all kinds of advanced machines and raw materials available for different custom requirements.
YAKEDA continues to introduce innovative products and services specific to Government, Military and Law Enforcement customers. We sincerely look forward to your visit and cooperation!
1.Do weighted vests compress your spine?
Weighted vests sit on your shoulders and are fastened around your waist. Your spinal column, which consists of 33 vertebra and intervertebral discs, supports this weught. The added weight provided by the vest may lead to compression of your intervertebral discs, which is a reduction in the spaces between vertebrae.
2.What is the purpose of a tactical vest?
A tactical vest is a heavy-duty garment worn over clothing, typically without a collar and buttons down the front. Its purpose is to offer protection and a way to carry essential items on an adventure with its multiple pockets.